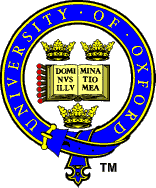 Oxford Hungarian Society
Oxford University
What's new
Societies
This site is made with 100% recycled electrons.


The homepage is maintained byCsaba Koppany.

This website is part of The Hungary Ring.
[ Previous 5 Sites | Previous | Next | Next 5 Sites | Random Site | List Sites ]
The Hungary Ring welcomes any pages dealing with things Hungarian. It is affiliated with the Institute of Hungarian Studies at Indiana University, Bloomington, but the opinions expressed on pages in the ring are not necessarily those of the Institute or its personnel.